Hello everyone,

so i'm here to make a guide on getting gold, i will start with guiding beginners into more advanced players farther down,



so if your just starting, it might be kinda hard for you to get gold, 1 of the first things you will want to get is an amulet coin, sold in npc shop for 75k, and put it on any 1 of the pokemon in your team for it to work, then you mostly need to work on getting to farther zones, battling npcs along the way and gyms, for faster zooming you can always check the bazaar for cheaper pokes that are enough lvl to help you get through them, click sort price increasing to see whats cheapest, try not to spend much money on pokes though, you will need it later.



another way is to buy under-priced pokemon from the bazzar and sell them to the npc



for gyming zone 7 is 1 of the lowest places that give the most gold, there are many forum guides on getting gold, gyms, and lots more.,




now when you have more gyms unlocked, here are some tips..



1. before you start gyming, make sure 1 pokemon in your team has an amulet coin,



2.

try voting with the money boost for 6 hours, that + amulet coin really does help. to see more on voting, look below



3.

follow a guide on which gyms give the most gold, that way you can make the most of your time




voting : so your getting ready to vote, what do you do? you can't find places to vote in all the links? well here is how to vote,
first select what reward you want :
there is actully only a few places you need to vote in, others you just have to open, make sure you have opened all of them and verified the required ones, then enter, you should either have 1 of the rewards you picked and a countdown will show you when you can next vote ( next 24 hours )

here is a voting guide : http://forum.pokemonpets.com/Thread-voting

voting rewards :

1.

10k.. may not seem a lot but after doing that lets say for 10 days straight, you have 100k, and that can add up fast.



2.

money boost and exp boost for 10 hours, this is a useful stackup with an amulet coin when you are getting ready to gym, majorly inceasing gold reward, i will name a few more uses's for this below



more tips :

so now if you chose the money and exp boost, here is how to make the most out of your exp boost.

depending in how strong you are, keep a few gym sweepers with you, revives, and items to restore your move points. about 2-3 sweepers should be good, now go catch a few of the highest lvl pokes junk pokes you can, put them in your team ( 3-4 of them ) and give them exp shares. try leveling them up while your gyming,
( plus having a pokemon with expert leader ability helps ) and get them to lvl 100 and sell them in the bazaar, they usally go fast and can give you major boost in gold, and also selling most the items you win you dont need from the gyms in the bazaar/npc, another boost in gold just for gyming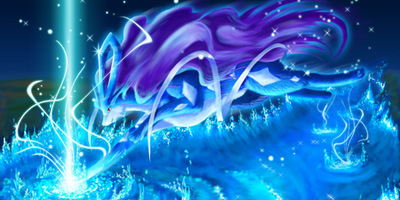 how about the coins that are rewarded after battling a wild pokemon? is there a fixed reward money for all the pokemon?
nice thread queen!
Quote:"trust is like a eraser,it gets smaller and smaller after every mistake" 
Nice sea
C:\Users\Sparsh\Pictures\Top 36 poke's\Shiny-Mega-Legendaries\Shiny-Mega-Zekrom-Mist.jpg roxs and yours does bot
Users browsing this thread: 1 Guest(s)
Users browsed this thread:

CeFurkan ,

Cpt. Obvious

,

dpwbailey

,

dragon14o3

,

GurvinderS1666

,

kane001

,

Machiavellus

,

maddy69

,

max riplion

,

observer

,

raul90

,

SeaQueen

,

solo6446

,

TinyGeo

,

ValeOfFate

,

Viresh Kumar